'Danse des sardines – printemps': sardines dancing with Spring
Feb ~ Mar 2017; in celebration of Festa de Lisboa 2017.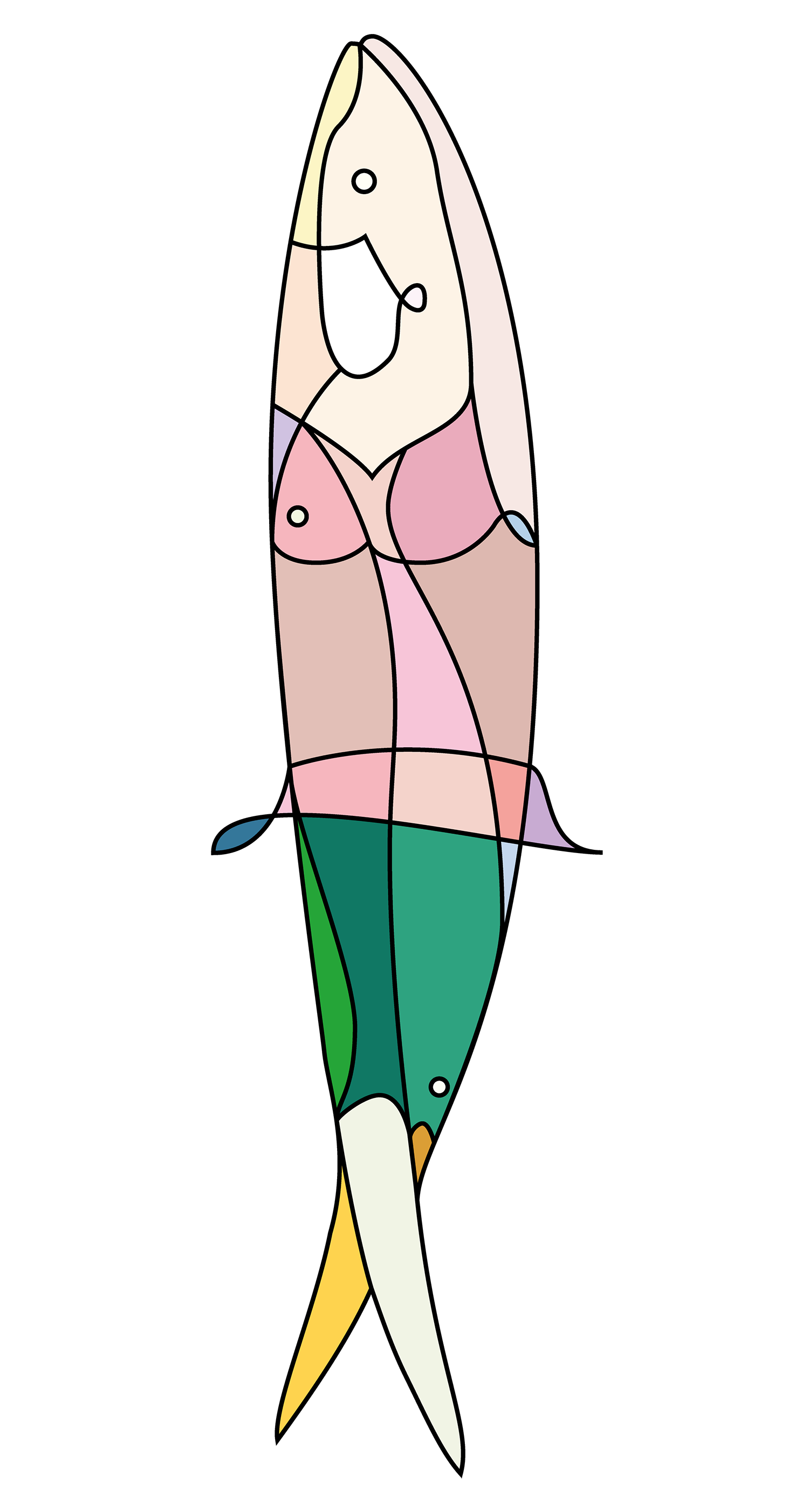 A season to celebrate
I participated in the Concurso Sardinhas 2017 organised by Empresa de Gestão de Equipamentos e Animação Cultural in celebration of Festa de Lisboa. This yearly contest consists of making art in the form of sardine.
Concept
I started by cutting spaces within the given sardine silhouette template. I then had the idea of morphing these spaces and forms into a ballerina, dancing to celebrate the festival of Lisbon. I played with hiding multiple sardines on the ballerina. I then smoothened the contours and tried adding mild and, later, vivid colours to the spaces with reference to colouring books for children and stained glass windows of churches.
The sardines became a ballerina, the ballerina became Spring. 🙂